Welcome to Asmussens.com!
Committed to the future of racing in Texas!
The Southwest's most complete equine facility with more than 50 years of experience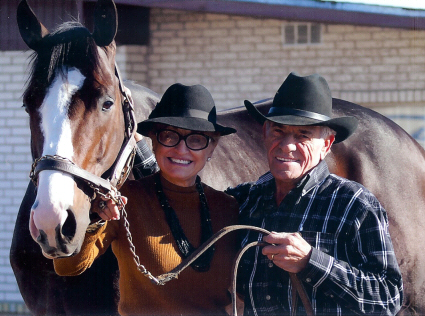 Keith and Marilyn Asmussen
EL PRIMERO TRAINING CENTER
Renovated and ready for your race prospects!
CONGRATS TO THE CONNECTIONS OF EL PRIMERO TRAINING CENTER GRAD NITROUS ON WINNING THE $106,000 RILEY ALLISON DERBY AT SUNLAND PARK!
After a Grade 1 placing last year, NITROUS has emerged as a top 3-year-old this year for trainer Steve Asmussen and owners Winchell Thoroughbreds and Stonestreet Stables.
WATCH FOR THE ASMUSSEN HORSE CENTER CONSIGNMENT AT THE TEXAS 2YO SALE!
April 9 at Lone Star Park * Breeze Show on April 7
Go to www.ttasales.com for more info.
Asmussen Horse Center is honored to have received this plaque from Webb County Commissioner John C. Galo and the Webb County Commissioners Court in recognition of "worldwide achievements in your careers as Professional Horsemen. You make Webb County proud!"
Our numbers speak for themselves:
*6 Eclipse Award-winning Champions
*3 Breeders' Cup Winners
*13 Millionaires
*75 Graded Stakes Winners
*More Than 200 Stakes Winners
Run and managed by experienced horsemen.
Horses are, and always have been, our ONLY business!
We appreciate your business!